CNC-MILLING ROBOT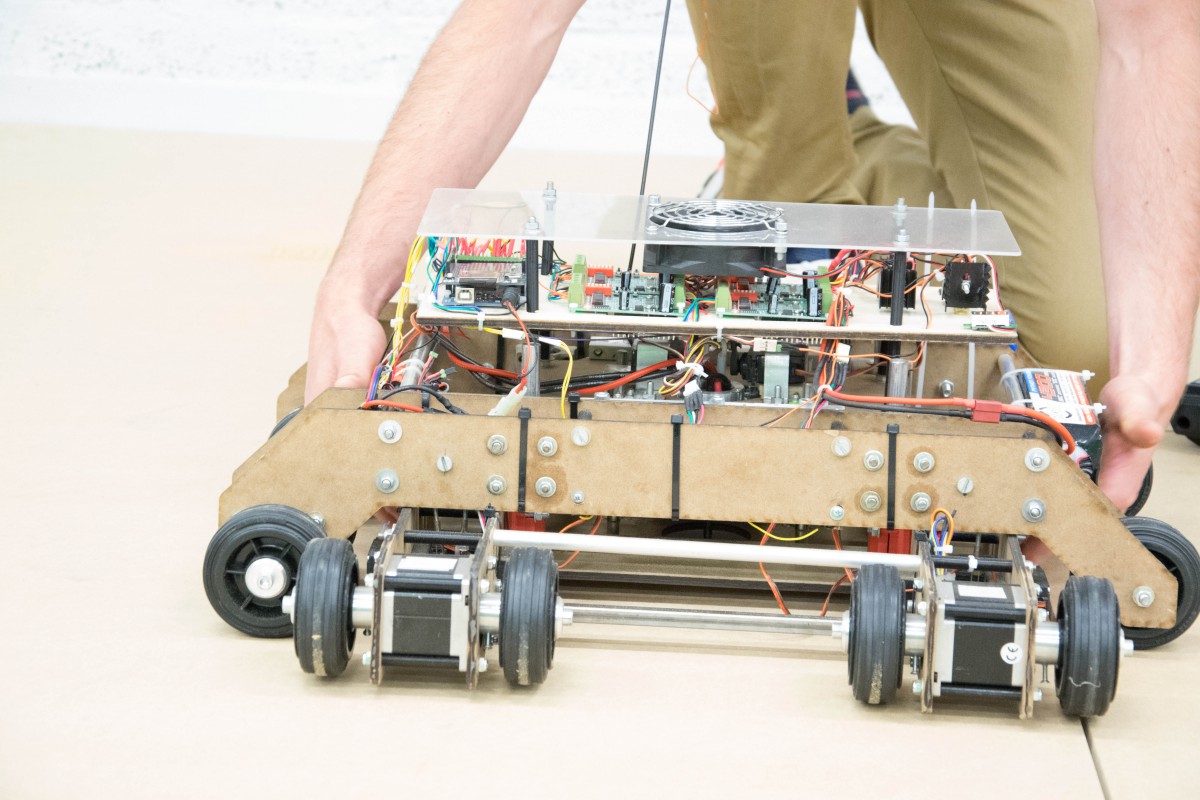 This is the 2013-2014 bachelor thesis project of Kevin Langlois.
The goal was to design a remote-controlled CNC-robot that could process G-code.
The chosen concept maximises traction with a low center of gravity, in order to use the robot for CNC-milling in plywood boards or floor surfaces.
The robot works by dead reackoning, using 2 orthogonal drive trains (X and Y). When the robot moves in the X-direction the Y-wheels are lifted of the floor and vice-versa.
The electronics are based on Repman 1.4 electronics, combined mith more powerfull stepper drivers.
The wheels are direct drive, with NEMA23 steppers.
The mill is a brushless motor.
The lift system is realised using servo's. This compromises on accuracy, but allows for rapid interchange between X- and Y-wheels.
The robot is positioned using remote control, then a G-code file is selected from its on-board SD-card and the robot executes the milling operation.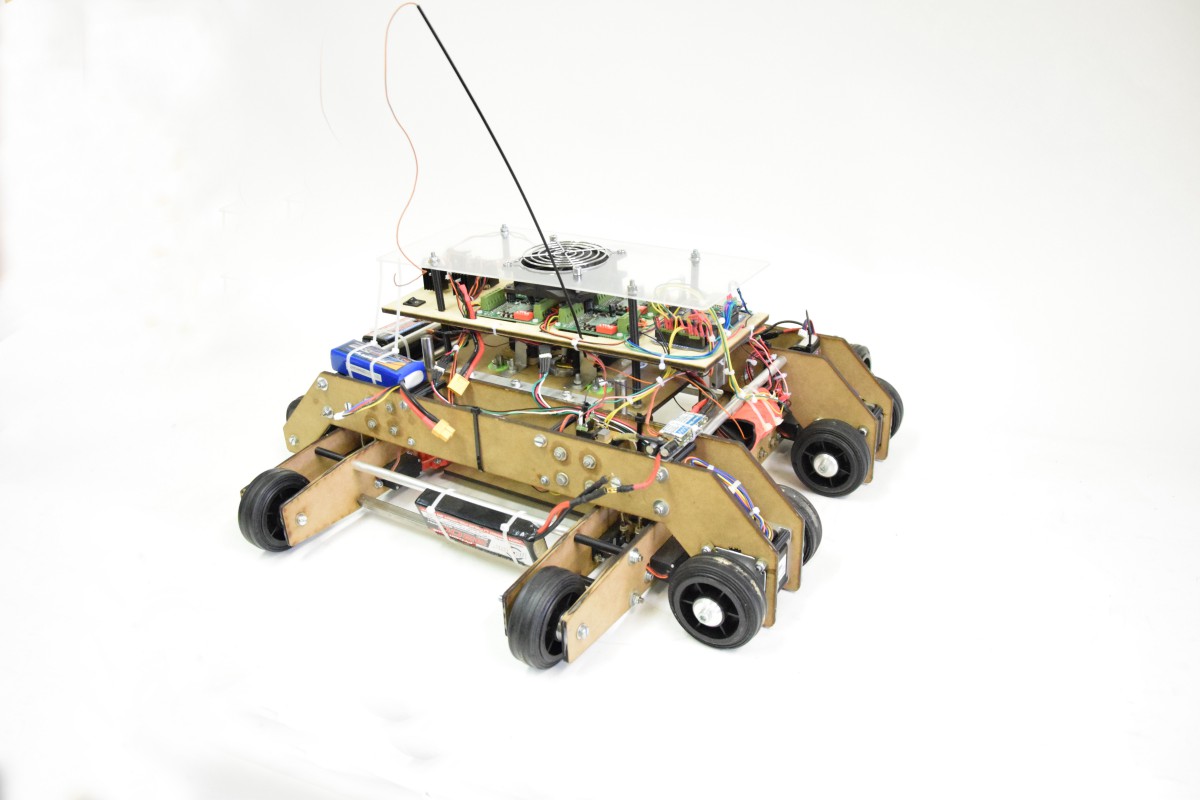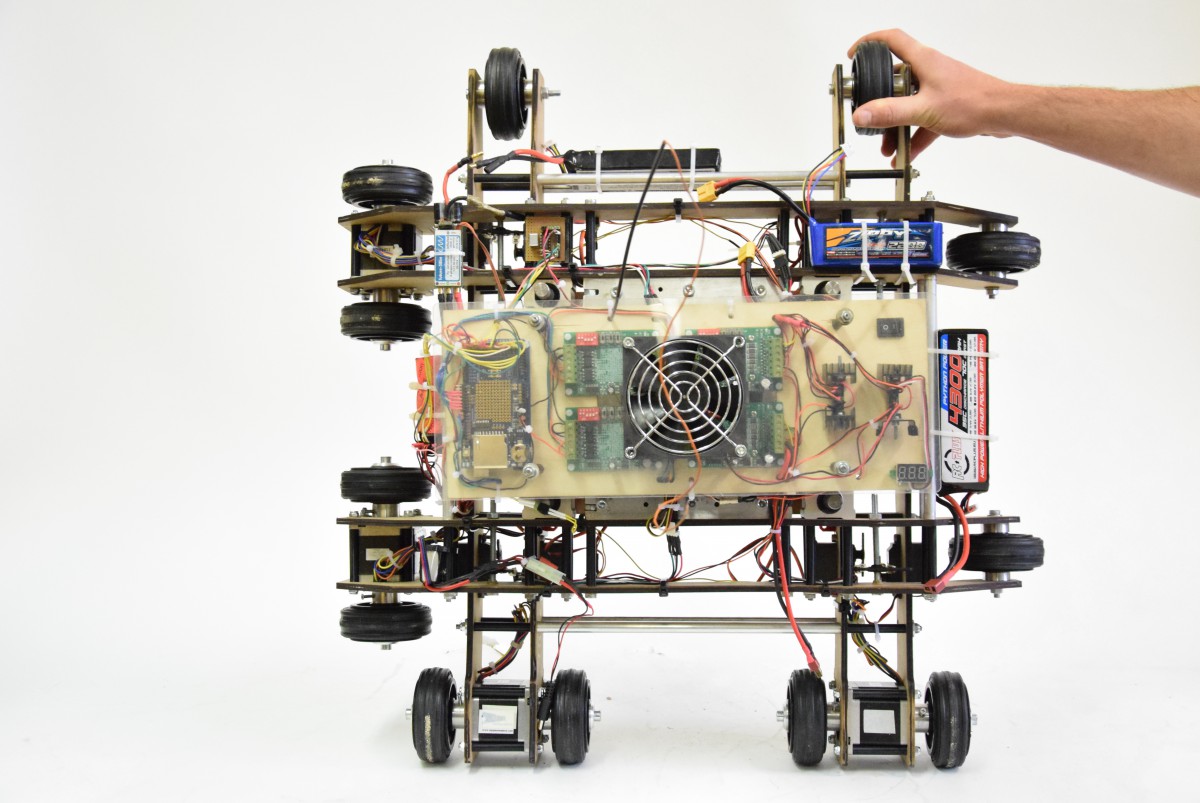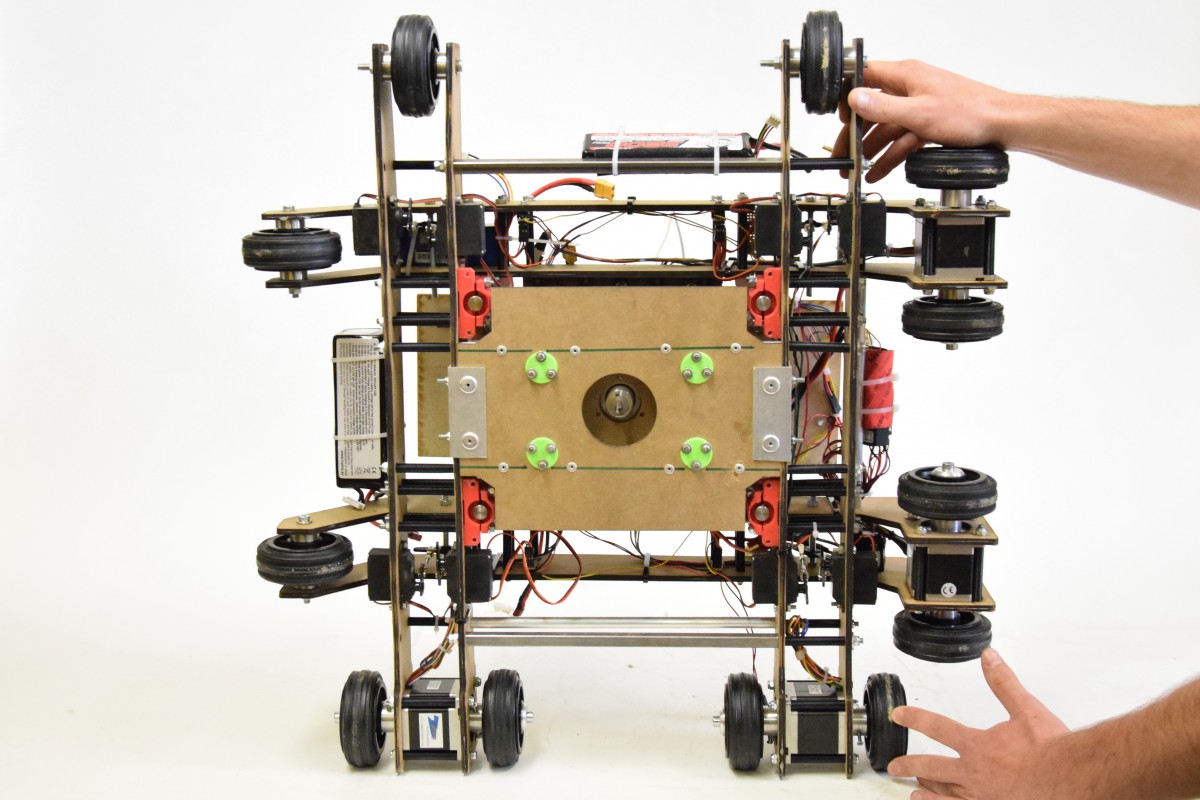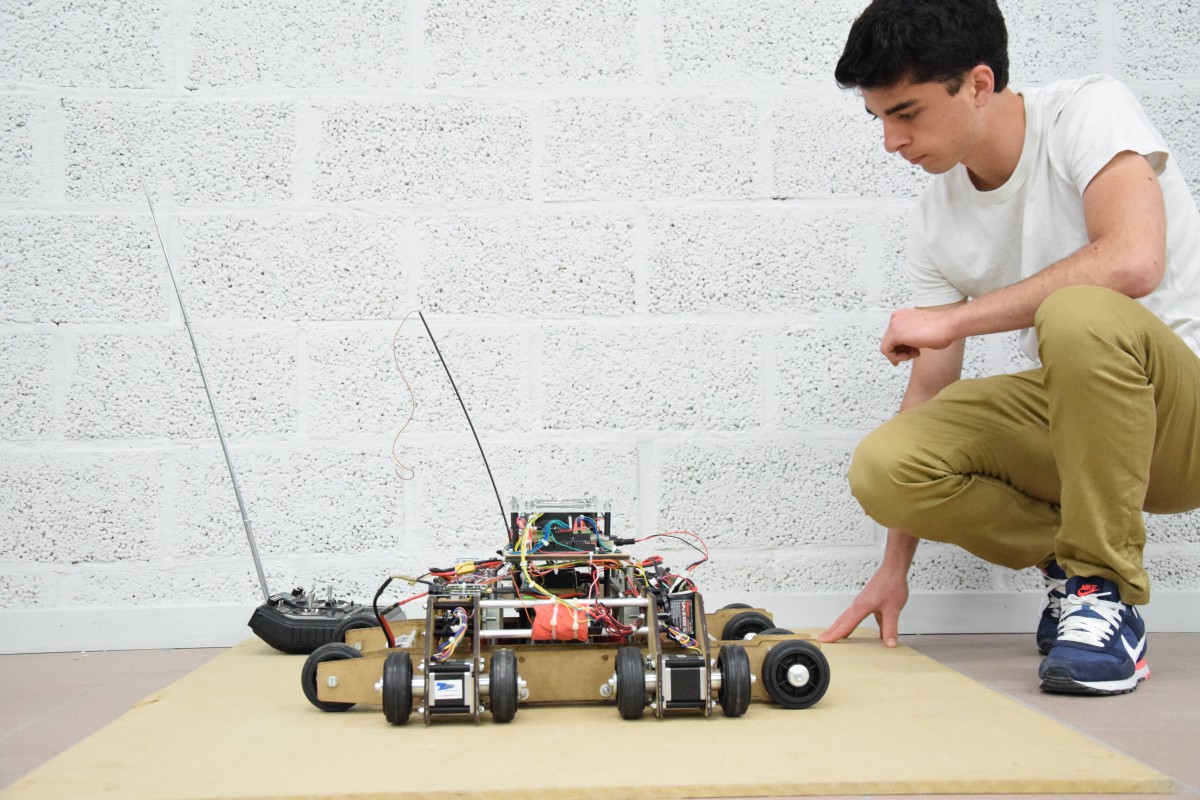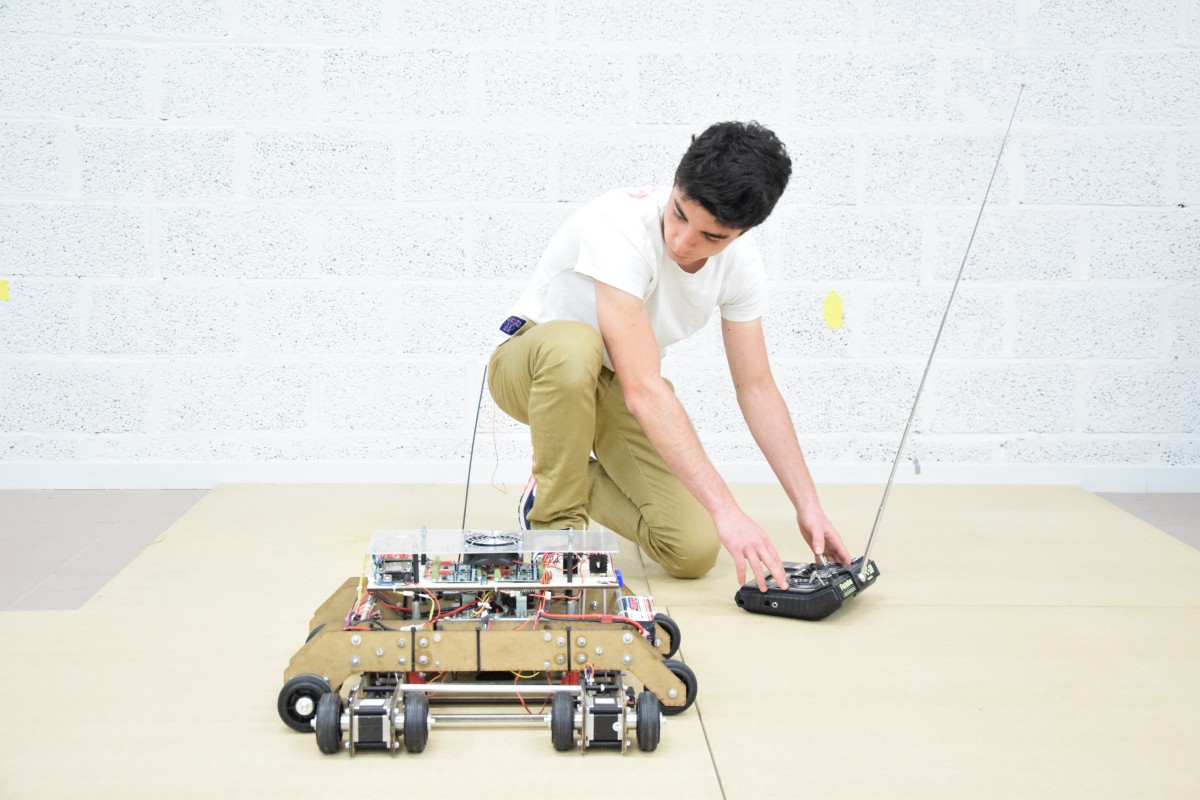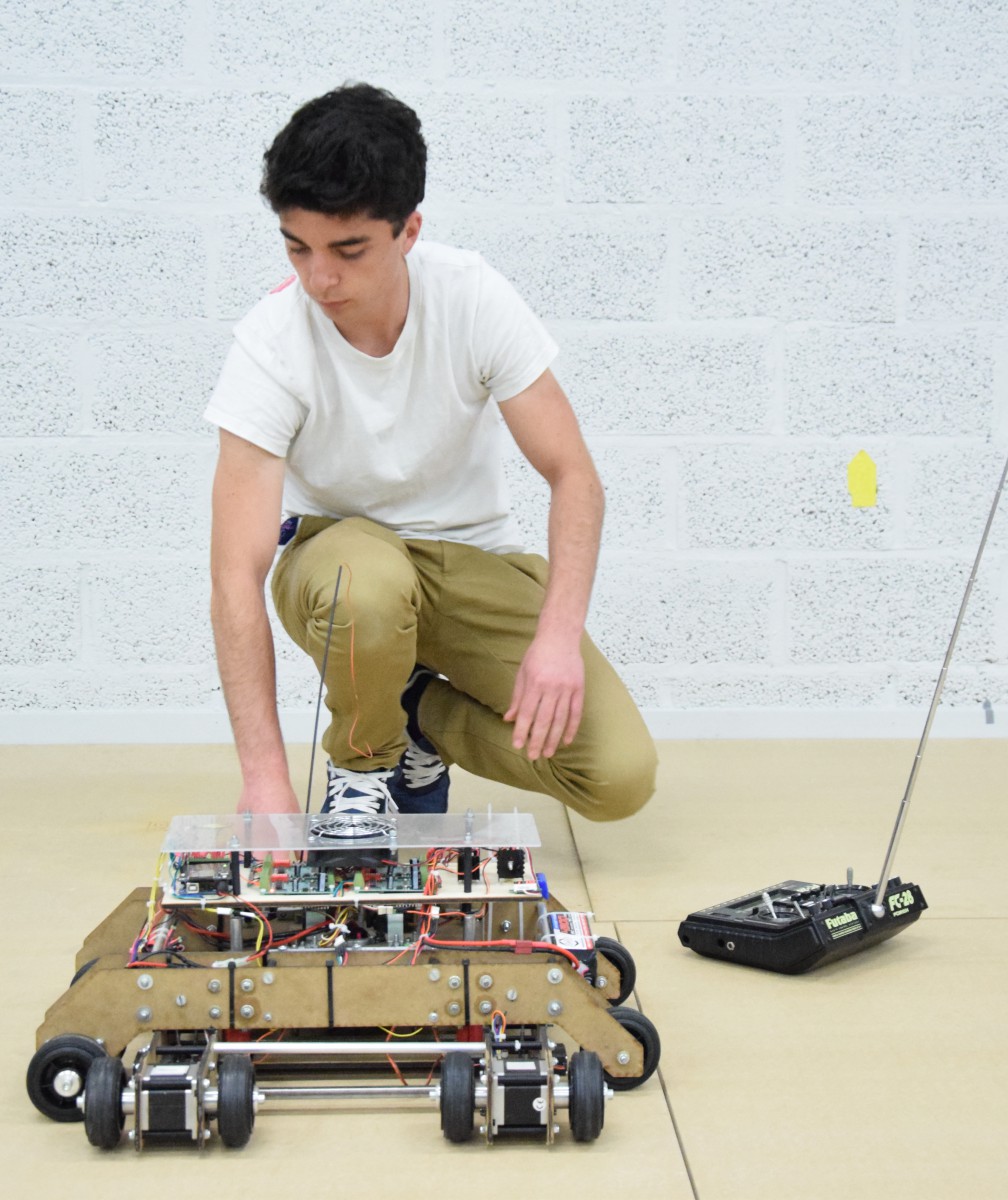 Leave a Reply
You must be logged in to post a comment.