Stair Climbing Robot: group 9 – Tom, Kevin & Olivier
Group 9: Tom, Olivier, Kevin
Group 9 Report:
http://fablab.hylas.be/blog/under-construction-group-9-lab-report-a-stair-climbing-robot-by-olivier-vanhoedenaghe-kevin-hamoir-and-tom-van-rijn/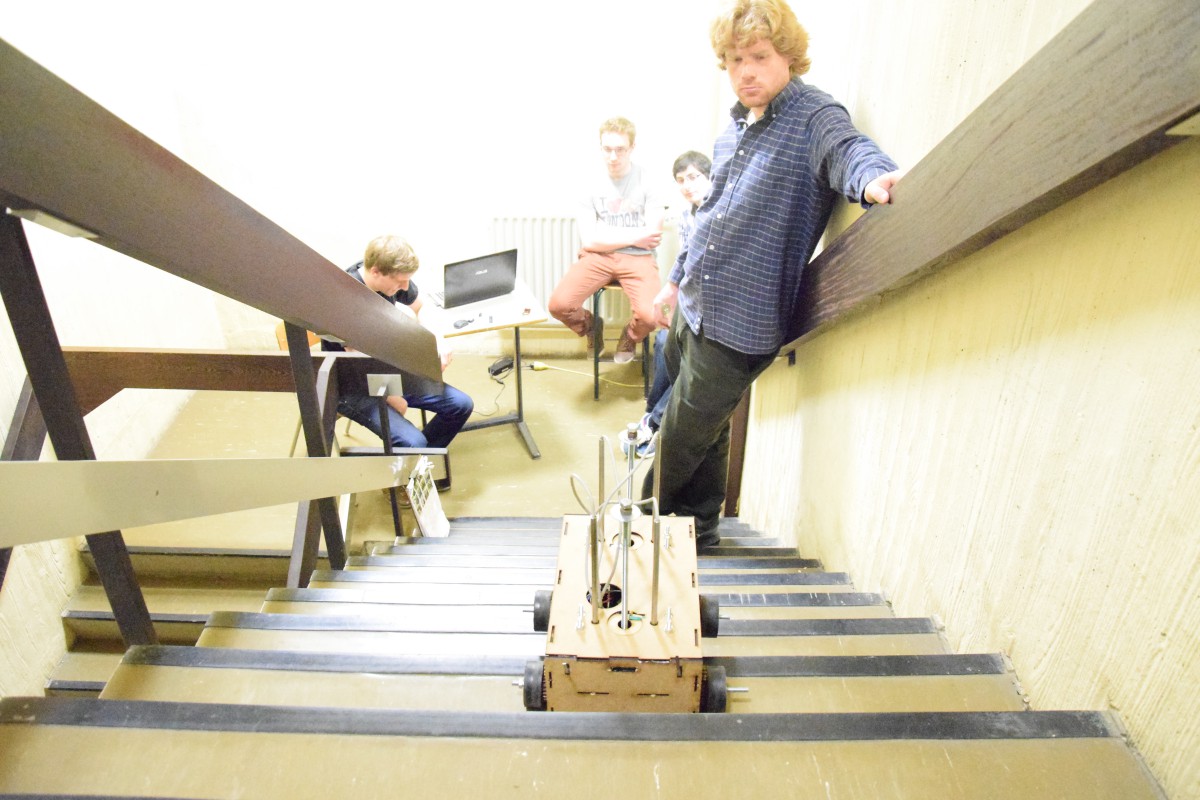 Group 9 built a robot with a double lift system, both the front and the back wheels telescope downwards.
It is the slowest robot of the range, but features an exquisite sensor feedback system.
The entire climbing process is automated, using switches and infrared distance measurement sensors.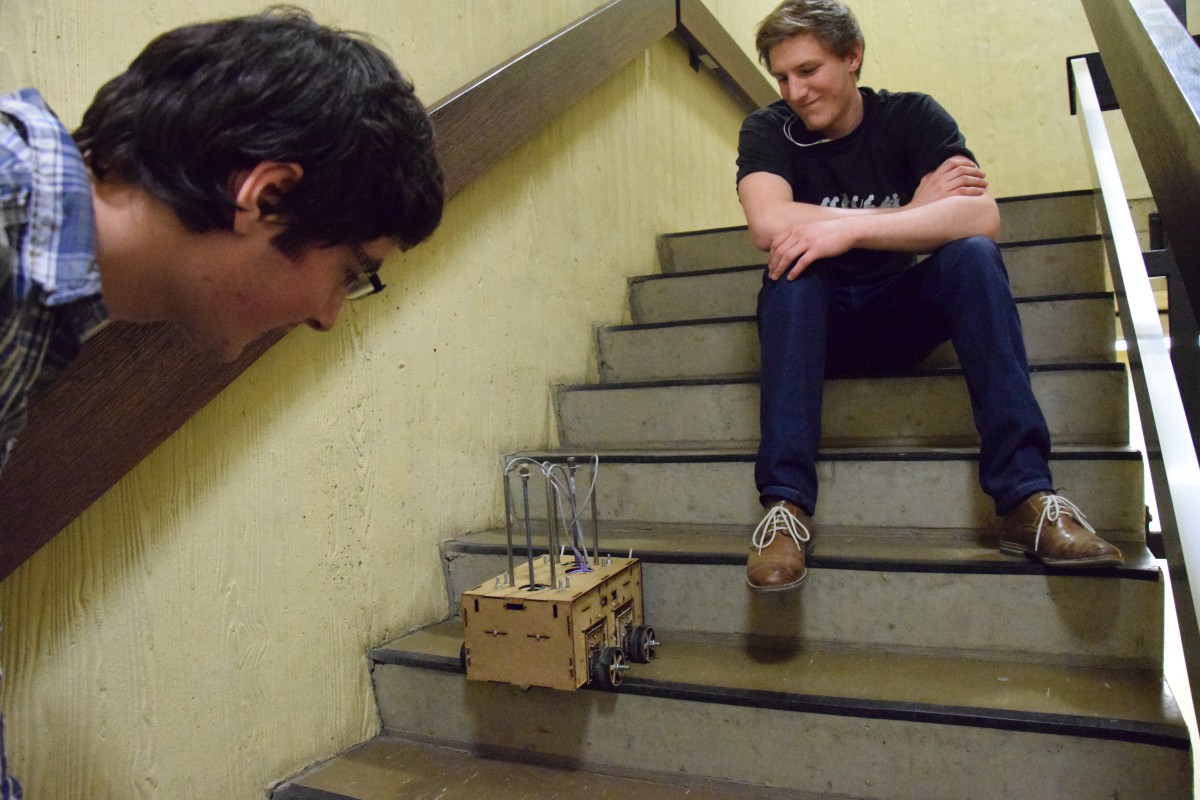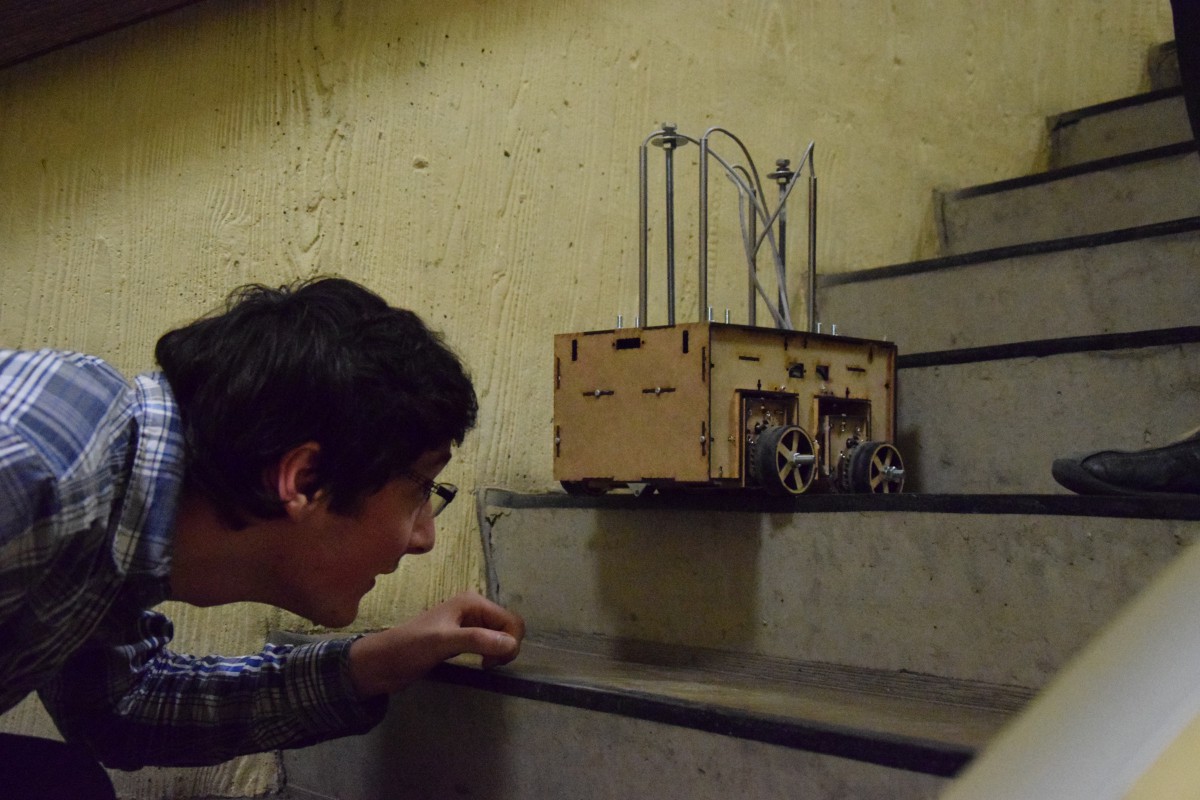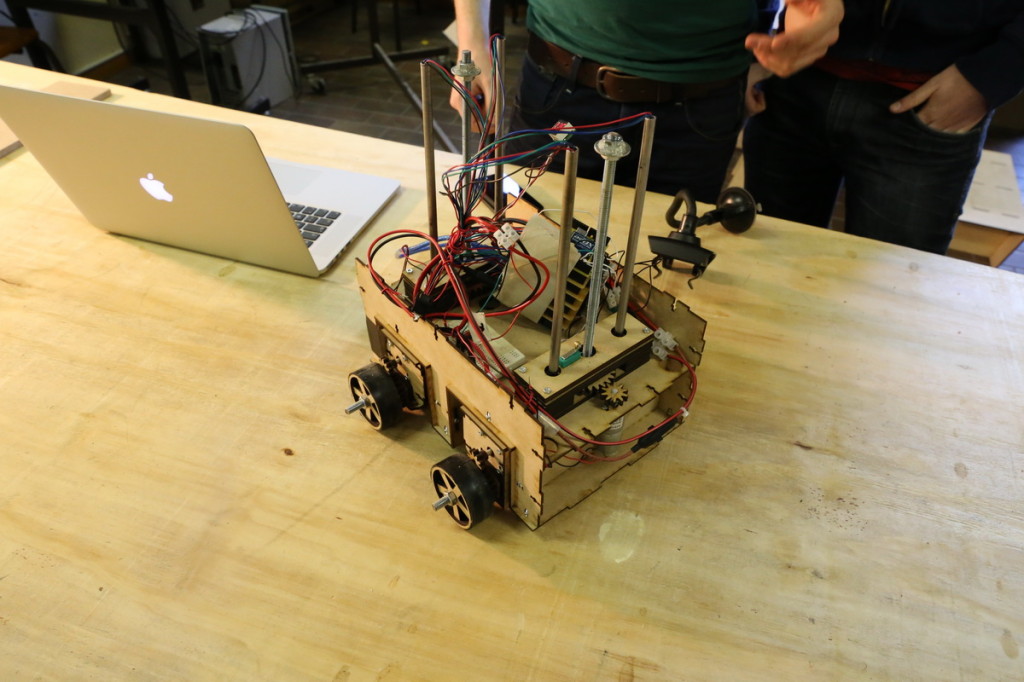 Leave a Reply
You must be logged in to post a comment.